X-COM: Interceptor [Steam Gift/Region Free]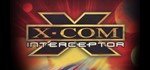 Description
They have returned ... but this time the goal of the abominable aliens is to destroy the Earth, and dominate the new front. As the commander of the X-COM project, your only task will be to protect humanity and profitable mines outside the earth's atmosphere. You will need to strategically equip your X-COM fighters, collect a formidable arsenal and fulfill your promise, becoming the supreme head. Will have to act quickly. The forces opposing you are angry and cruel. But if you are smart, hard and fast, then you will quickly cope with the campaign and prevent the total collapse of our planet.
Features:
Do total damage in an exciting combination of decisive fighting and strategically thought-out actions.
Implement your plan by purchasing equipment, hiring pilots and exploring new technologies.
Manage your own X-COM fighting ship face to face with the enemy in real time.