How to grow a new hair. Margot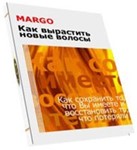 Description
Uploaded: 11.01.2017 23:29:07
Content: text 32 bytes
You are suffering from hair loss? Learn How to Grow New Hair In just 120 days, without spending money on expensive surgery Hair transplants "
Quotes:
"If you want to permanently do away with the Process of hair loss, has already started to grow new hair, 3-4 months to get the first results, as well as save your money,
Read this book from the first
Until the last line "
"I can guarantee anyone without any reservations was that if he is in the process of hair loss, it can put an end to this process and reverse it from the moment he begins to follow my advice."
So says an American expert - trichologist hairdresser, the author of the sensational method of hair regrowth. Sensational in all - for simplicity, effectiveness and, finally, on the personalities of those who were among the clients of the expert - the stars of American film, television and sports, such as the Canadian hockey player Phil Esposito, host Phil Donahue television show and others.
The technique allows for 6 months of its application for 5-10 minutes. daily give rise to new hair growth at partial baldness. It does not require any medication and medical supervision. It is possible that a more long-term use of the method of hair growth is possible even on a bare skull.
Additional information
Format: PDF
Quality: OCR without errors
Number of pages: 19
Feedbacks of kva200977
(0)