Dedicated Servers (Dedik) RU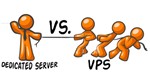 Description
Uploaded: 20.01.2017 20:31:58
Content: text 59 bytes
Good day! We offer a fast server with the parameters 50Mbit - 150Mbps, for any purpose!
Guarantees:
All Dedicated Servers (Dedik) are warranted for 3 days!
The guarantee applies only if a Dedicated Servers (Dedicated Server) are not connected! If your account deleted, closed - this is not a warranty case and there were no substitutions and no refunds! Selling your Dedicated Servers (Dedicated Server), it is guaranteed to work with the Internet.
Additional information
Instructions:
1) Start -> Programs -> Accessories -> Connecting to remote desktop
2) In the window that opens, you must specify the server IP-address
3) click "more options" in the next window
4) to use a different account
5) enter the "user name and password"
6) in the trail. window put a tick "Do not show your inquiry ..." and click "Yes".
Enjoy your use.
Feedbacks of Alexander355
(0)