Battlefield 3 + 4 + Titanfall 1 + 2 + Sims 4 with email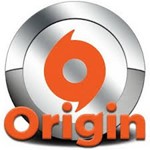 Description
Uploaded: 31.12.2018 11:48:34
Content: text 312 bytes
Only 100% working accounts are up for sale.
  -------- Platform: PCWIN / REGION FREE / MULTILANGUAGES --------------

On the Origin account:

https://gyazo.com/0a4780262393d167c527b3cf66e0b916
-------------------------------------------------
Battlefield 2142 Deluxe Edition
Battlefield 3 Limited Edition
Battlefield 4
Battlefield: Bad Company 2
Battlefield ™ Hardline
FIFA 16
Need for Speed: Most Wanted
The Sims 4 Limited Edition
Titanfall
Titanfall 2


After purchase, you will receive all the data on your account:
1) mail: pass for access to the game client;
2) data from the mail to which the account is attached;
3) the answer to the secret question.

Immediately after the purchase of goods, we strongly recommend that you change all the data on your account and mail for their complete security.
We remind you that account security is the business of the account owner, not the seller.
Additional information
• All operations on change of data makes the buyer.

1) Carefully read the item description and recommendations.
2) Download and install the client ORIGIN http://www.dm.origin.com/download
3) Enter the client Origin.
4) Change the password.
5) Set the secret question / answer.
6) Download the game. Play !!!

•••••••••••••••••••••••••••••••••••••••••••••••••••
A full list of all products:
•••••••••••••••••••••••••••••••••••••••••••••••••••
http://marikon.platy.ru/asp/list_seller.asp?id_s=295444
•••••••••••••••••••••••••••••••••••••••••••••••••••